Dedicated to Community-Based Watershed Stewardship through Citizen Volunteer Monitoring
Alabama Water Watch (AWW) is a citizen volunteer, water quality monitoring program covering all of the major river basins in Alabama. AWW is a part of the Global Water Watch network.
The AWW vision is to have a citizen monitor on every stream, river, lake and coast in Alabama. The goal of AWW is to foster the development of statewide water quality monitoring by:
Educating citizens on water issues in Alabama and the world
Training citizens to use standardized equipment and techniques to gather credible water information using quality assurance protocols.
Empowering citizens to make a positive impact by using their water monitoring data for environmental education, waterbody restoration and protection, and involvement in watershed stewardship.
The success of AWW depends on the volunteerism and commitment of Monitoring Groups. Volunteers may participate in AWW by becoming certified and regularly monitoring their waterbodies. They may also identify problems by analyzing data and taking action steps to resolve water quality problems. Support to monitoring groups, the program and the association is funded, in part, through membership dues, gifts and services.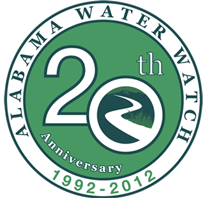 Sign up for the AWWareness Newsletter!
Most of us feel it is also our responsibility to instill an appreciation and respect for the environment in the children and youth of our communities. This is accomplished first by setting a good example for them, and also by providing them with opportunities to gain knowledge and an understanding of the way the natural world works.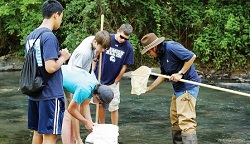 Section 303(d) of the Clean Water Act (CWA) requires that states assess surface waters and compile a list of those that have become polluted to the point that they no longer support their Use Classification.