20 Years of Alabama Water Watch
2012 represents a milestone in water quality history, marking both the 40th anniversary of the Clean Water Act and the 20th anniversary of Alabama Water Watch!
Visit the EPA's website, here, to find out more about the Clean Water Act.
20th Anniversary T-shirt
Support Alabama Water Watch by purchasing one of these great looking shirts. Follow the link below to find out how to order a shirt.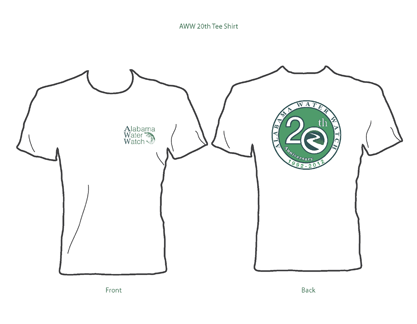 Follow this link to order your Alabama Water Watch 20th Anniversary T-Shirt.